A new edition of 7 Wonders was announced today, with new art and design, and lots of metallic finish. Honestly, it looks like a much needed visual overhaul for the game. You can check out the announcement trailer below. However, the trailer doesn't mention the most important thing: the game was rebalanced in edition.
The new edition, slated for a September release, was announced with the video below:
Many of the Wonders have changed, new cards have been added, and some new discount chains have been added.
I have written a lot about 7 Wonders Strategy, so let's take a look at the new rebalanced version of the game through a strategic lens.
The New Additions to this Edition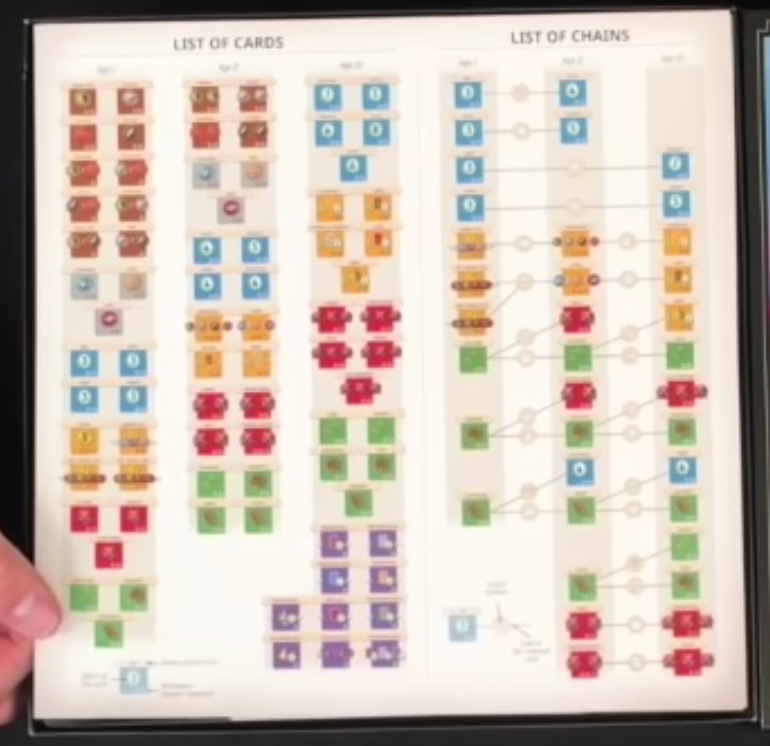 So, let's look at what we know from this image for starters.
First, there is a new age 3 military card, and a new age 3 economy card. The new military card is probably just to make it easier to build more military in the final age in larger games. I doubt it will have much of an impact on the game, or that most players will even notice it.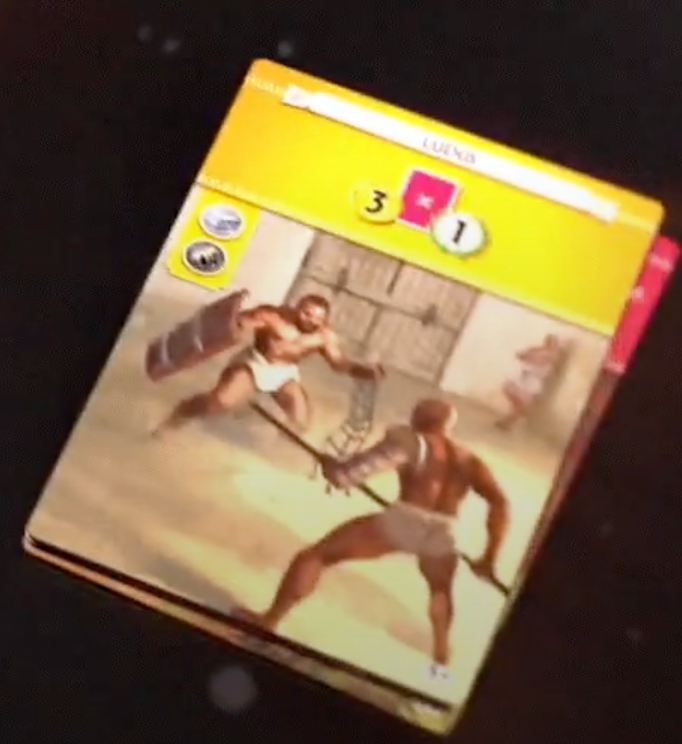 The new economy card was in the trailer, and is pictured to the right. Since that red card is the same icon used in the new card index above for military cards, I'd wager to say it adds 3 gold and 1 victory point for each military card you have.
Why add this to the game? Obviously, it would improve military, especially in games where a player goes heavy on it. As it stands, there are diminishing returns for playing more than the bare minimum of military cards to beat your neighbors (with even more diminishing returns in 5+ player games), but this could could potentially reward you stacking them up. If it does what I assume it does, this card would reward with 12 points for getting 6 military cards. That's insane. If they found that military strategies lost disproportionately at larger player counts, it makes sense to add something like this in.
One last change is a big buff to the age 1 civilization cards. Now we have two chains that lead from an age 1 blue card, directly to age 3. I'd wager to guess that the 2 point age 1 blue cards now give discounts on the 7 and 8 point third age cards, and that the 3 point age 1 cards now chain to age 2 cards. It would make the two point age 1 cards more worthwhile, while also giving a smaller buff to the 3 point age 1 blue cards. But this is just conjecture.
Additionally, there seems to be open circle upgrades and closed circle upgrades. I have no idea what this could possibly mean.
The rest of the image seems identical, but that doesn't mean the cards are all identical. I suspect some card costs have changed too, but at this point it's pure speculation. Let's move on to the Wonders, where some very exciting changes have happened.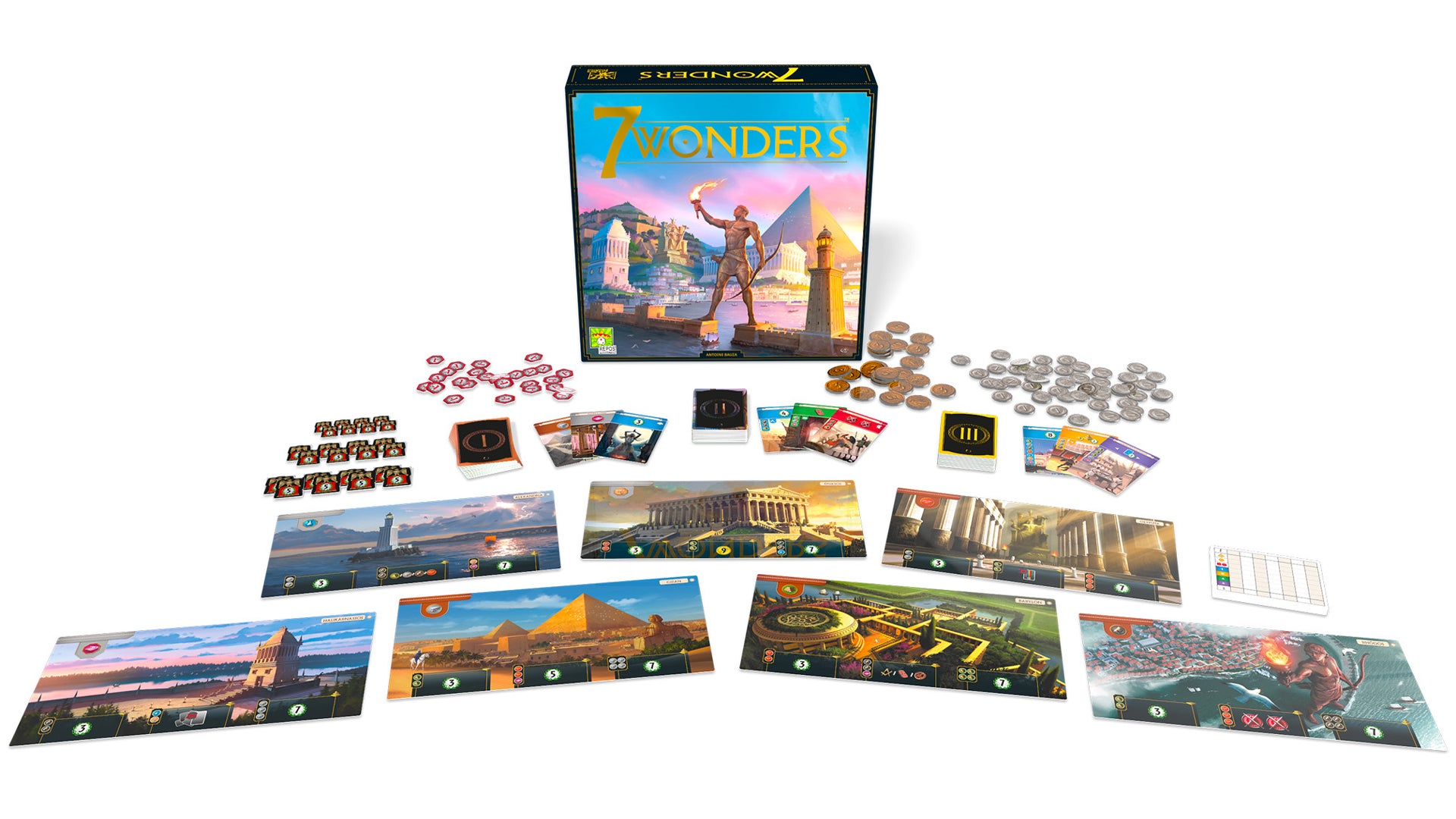 The 7 Wonders Rebalanced
The wonders have some crazy changes, and some subtle ones. Let's do a side-by-side comparison of all of them.
The Temple of Zeus at Olympia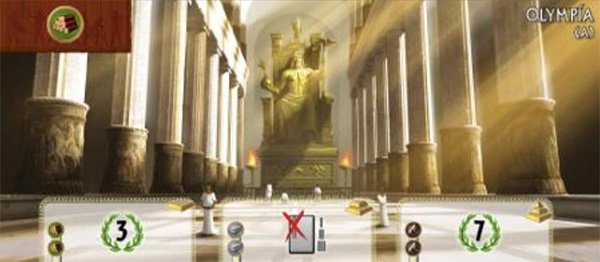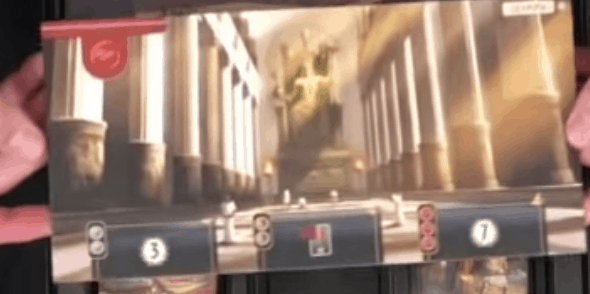 The first major change here is that the starting resource changed. All the resource costs have changed too, and for the worse. This wonder was pretty good to begin with, and making it cost 3 clay for the final stage is harsh. But on top of that, your starting resource no longer helps you pay for the first stage of the wonder.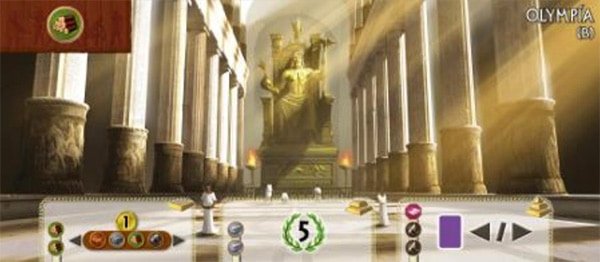 Side B got seriously cool. If it still does the same thing, (allow you to play 1 card for free each age), being able to do that twice per age would be awesome. No guarantee that it will have the same effect, but I'd wager it will, since the icon is so visually similar. I can't say if it's better or not, but it's seriously cool.
The Pyramids at Gizah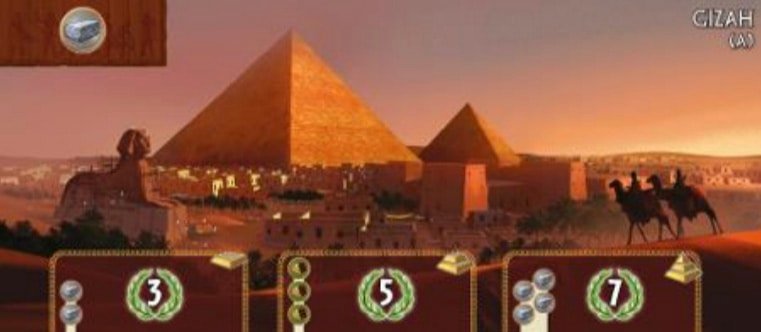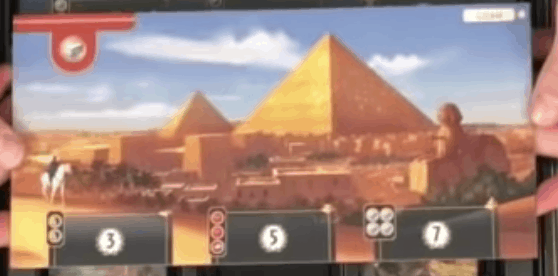 A recurring theme here is that resource costs will change up for a lot of the wonders. Another nerf here, since Gizah's starting resource can no longer help them play the first stage of their wonder. However, the cost for the second stage is much easier, so a bit of a net wash.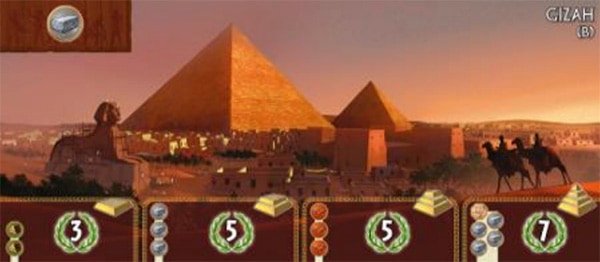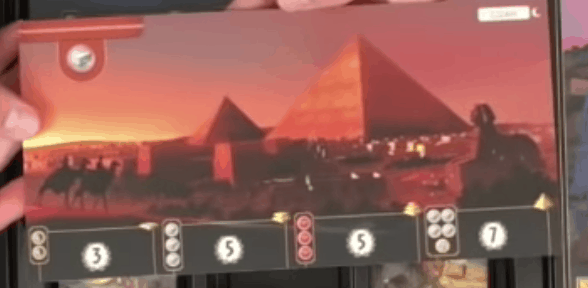 Here we have our first Wonder that stayed exactly the same.
The Colossus of Rhodes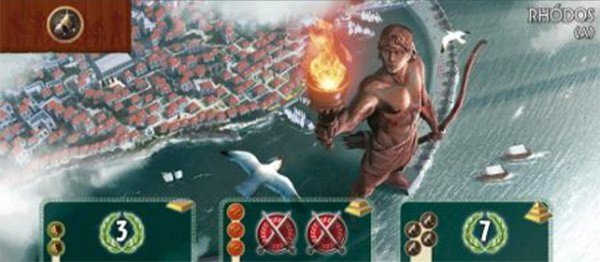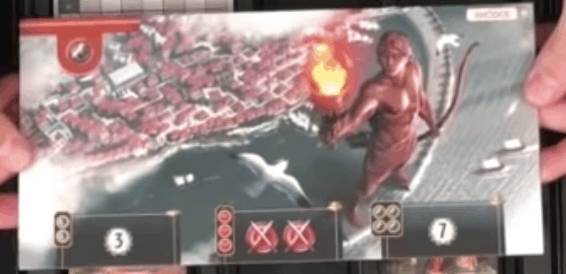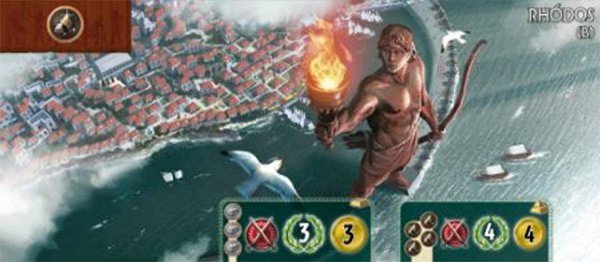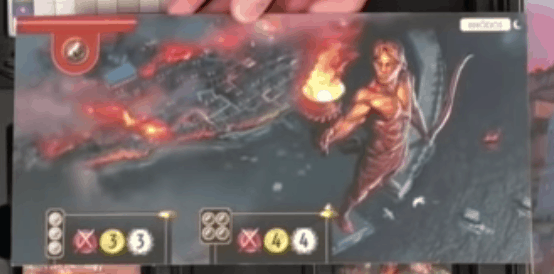 Both of the Rhodes wonders stayed exactly the same. And overall, since many of the other wonders got stronger, now it feels like this one, already pretty weak, just got even weaker.
The Hanging Gardens of Babylon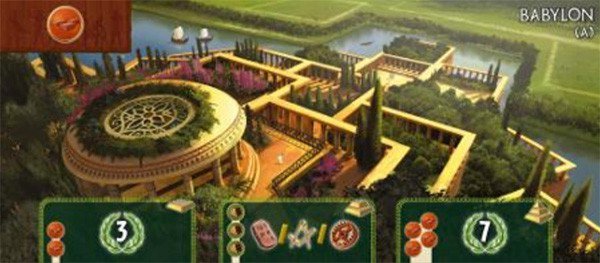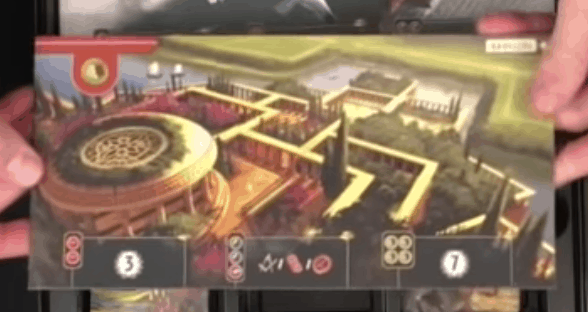 Once again, we have a starting resource changed, and once again, the starting resource won't help pay for the first stage of the wonder anymore. The second stage is easier to do now, but the third stage now requires 4 wood. This is the first cost in the game to require so much wood (The highest wood cost prior to the new edition was 2 wood), so it will be quite a hassle to get so much.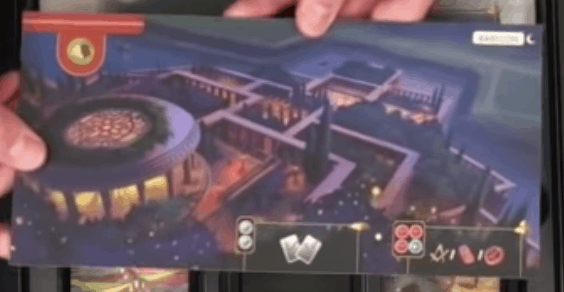 A common tactic with the B side of Babylon was to rush the second stage of the wonder, since it would give you more cards the earlier you built it (It allowed you to build your final card each age instead of discarding it). Now, you can easily built it with jumping through nearly as many hoops. This one is a huge power increase. Likely the biggest change they made in the game.
The Mausoleum at Halikarnassos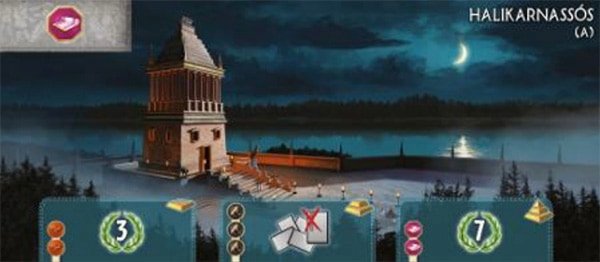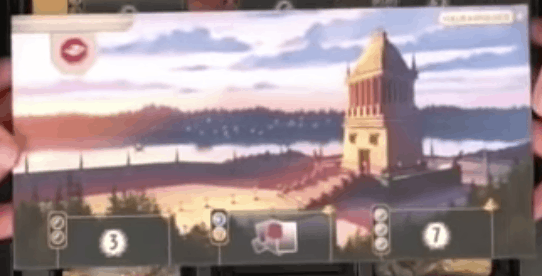 This wonder got a good deal stronger. Three ore and two cloth were both difficult costs before, and are both significantly easier costs now. It's still bad (at low player counts) but at least it's better.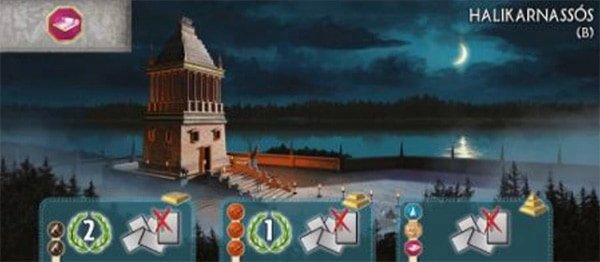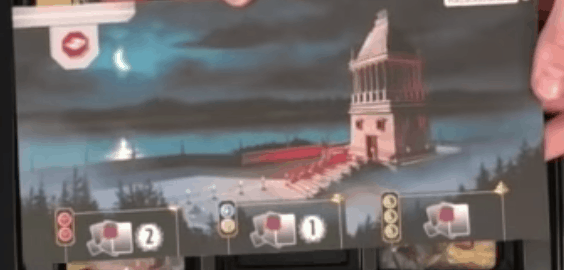 Now let's stir up some controversy. Halikarnassos side B was already one of the very best wonders, and now it's maybe even better? Whoops.
The second stage is easier to build, and addtionally, the first and second stage uses more useful resources for a science strategy. The third stage is harder, but you don't have to use all 3 stages for this wonder to be strong.
Ephesus
Here we have another example of costs getting easier for the final stage. Excellent change. It is modestly better.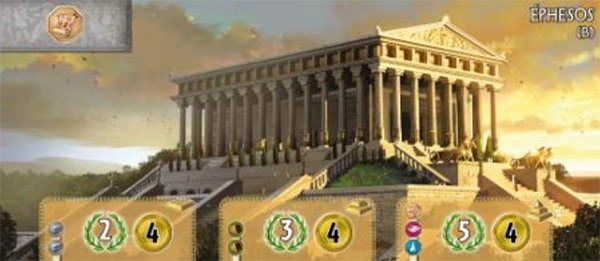 Another slight cost change here, not much to say about it. This wonder is still very strong, and still my pick over the A side.
The Lighthouse at Alexandria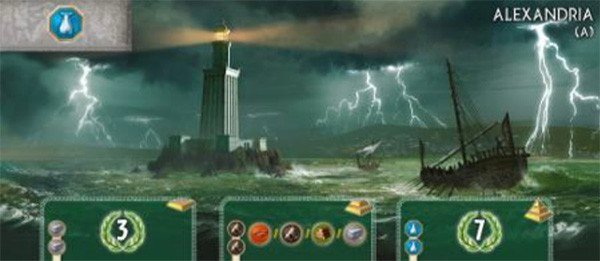 The third stage here just makes the last stage of the wonder easier to play. And in case you're thinking "but glass is a starting resource on the original, it only took one card to build," remember that nothing in the game requires two glass, so if you had to take a second glass, it's almost as if you tucked two cards beneath your wonder.
But now that it only costs papyrus and cloth, it gets leaps and bounds better.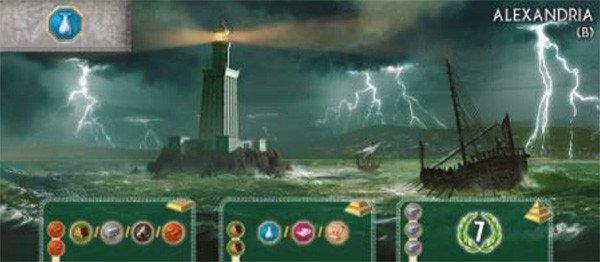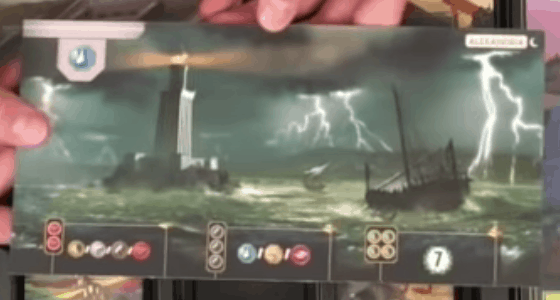 Stop making things cost 4 WOOD! No one wants to get that much wood. Honestly, this wonder is really expensive now. Its strength was letting you go light on resources, but if you have to build so many resources to build your wonder, it just isn't accomplishing as much at that point.
This wonder is the biggest loser. It used to be my favorite wonder and I'm sure its still decent, but it is an odd choice for what will likely end up being the biggest nerf.
Conclusion
The new edition looks very exciting, with some super wild changes. Did they succeed in making a rebalanced 7 wonders? Are there other changes? When I find out more, I'll be sure to keep reporting on it.